BIOMAX INFORMATICS
Making complexity manageable
20 YEARS — A REASON TO CELEBRATE
On October 31th this year, Biomax will turn 20 years old. Joined by many of our loyal companions over the past 20 years, we already celebrated in June in the beautiful Veranstaltungsforum Fürstenfeld. We want to take this opportunity to thank all of our customers, partners, collaborators and supporters who have contributed so much to our success over the years. Thank you!

TODDLERS WITH ASTHMA ARE MORE LIKELY TO BECOME OBESE CHILDREN
Biomax scientists contributed to a new paper from the MeDALL project that shows that asthma can lead to obesity in children. The finding is a turnabout for children's health as obesity has often been seen as a precursor to asthma in children, not the other way around. The study, conducted by a team of 40 scientists including Biomax researchers, was recently published in the European Respiratory Journal.
Focusing on more than 20,000 youths across Europe, it is the largest study yet about early-onset asthma and obesity. Biomax researchers provide the data harmonization and management for the 17 birth cohorts involved in MeDALL, which enables these unique large-scale analyses and scientific insights.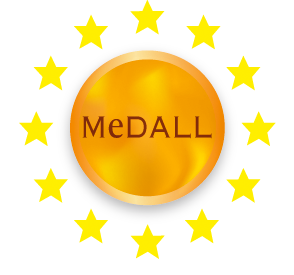 VISCOVERY DATA MINING: IMPROVING ROCKETS, RACE CARS AND MORE
The Viscovery team has compiled scientific articles covering diverse applications in exploratory data mining, clustering and predictive analytics. With this collection, data analysts can draw on the wealth of experience Viscovery users have gained through the use of self-organizing maps in a variety of application areas — from drug design, healthcare and nutrition to social development, customer analytics, crime and security, banking and economics to sensor data analysis, industrial engineering and aerodynamic design. In the field of aerodynamic design alone, you can read how Viscovery has been used to optimize the design parameters of airliners, helicopters and drones, supersonic aircrafts, rockets and race cars. Check it out today!

UPCOMING EVENTS — OPPORTUNITIES TO MEET BIOMAX
CONTACT BIOMAX TODAY
Biomax Informatics AG
Robert-Koch Str. 2
D-82152 Planegg
Germany
+49 89 895574-0 (Germany)
+44 7832 965 326 (United Kingdom)
+1 608 636 2222 (Americas and Japan)

Biomax is a trademark of Biomax Informatics AG in Germany and other countries.
Viscovery is a registered trademark of Viscovery Software GmbH.

Biomax Informatics AG
Registered Office (Sitz der Gesellschaft): Planegg, Germany
Court of Registration (Registergericht): AG München, HRB 134442
CEO (Vorstandsvorsitzender): Dr. Klaus Heumann
Chairman of the Supervisory Board (Vorsitzender des Aufsichtsrats): Prof. Dr. Hans-Werner Mewes